Mark

"Great Products! Perfect timing with this hot and humid weather.
A bonus is the fresh scent - I love it!"

CeCe

"... Amazing for my fine, limp hair. Tried other products but always come back to Rene Fris - this is all I need!"

Nick

"Amazing smell and silky texture, love how it makes my hair look after use. Recommend it!"

Sarah

"Made it so easy to style my hair and everyone commented on how good my hair looked and thought I got a professional blowout!"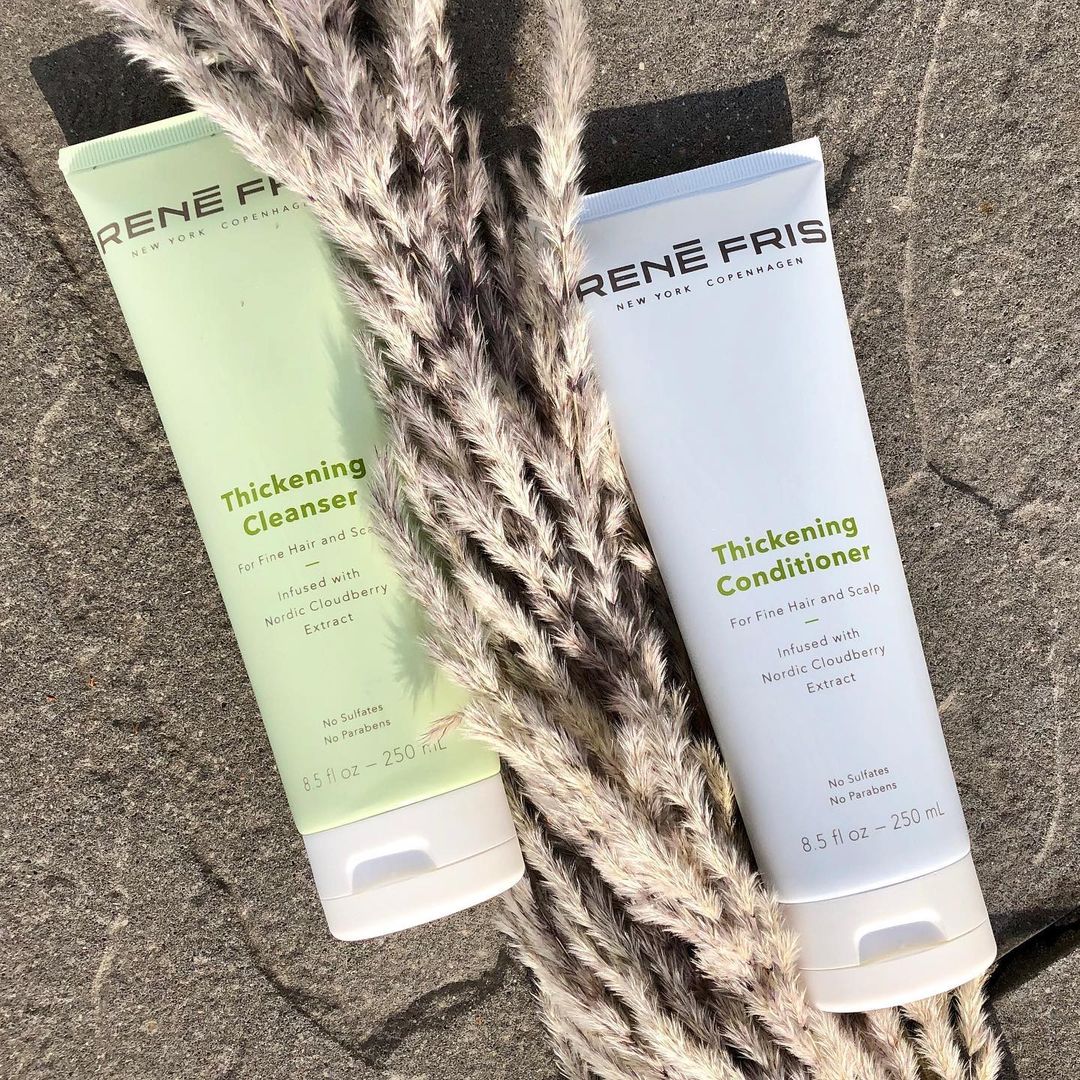 Thickening Set
Developed for the person that wants thicker hair.
Combined with antioxidants in the precious Cloudberry extract with the nourishing extracts of Rhodiola root and Birch as well as ultra-moisturizing D-Panthenol, it creates the optimal conditions for your scalp, for fabulously healthy hair that is soft, shiny, and enviably full.
Shop now